Find FedEx locations - India
16 Locations
Search to find FedEx Locations near you.
Convenient shipping is at your fingertips
Take advantage of FedEx online shipping solutions and search nearby shipping locations to send your international shipments easily and efficiently. Find a FedEx service point, drop-off point or pickup point nearby.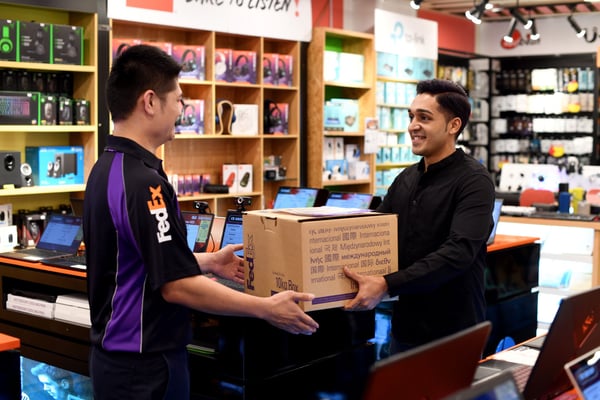 Explore more collection and drop-off locations near you.
Effective December 5, 2021, we no longer offer domestic shipping services in India and any new domestic label creation request will not be processed. For tracking or any other support on domestic shipments tendered prior to December 5, 2021, click here. Alternatively, you can email us at india@fedex.com