FedEx Mobile
Track, ship, and more
Get on the App Store.
View
FedEx Mobile
Track, ship, and more
Get on the Google Play store.
View
Find FedEx locations - Bloomingdale
2 Locations
Search to find FedEx Locations near you.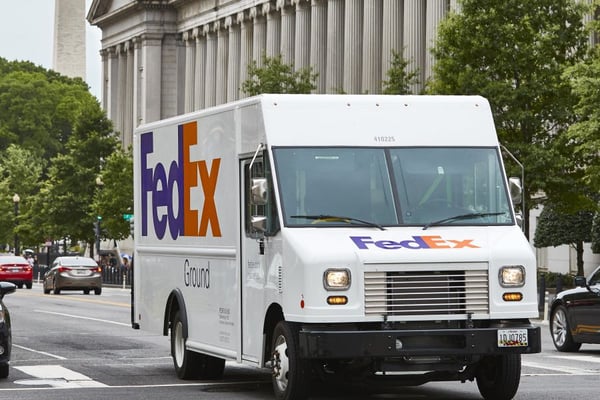 FedEx Ground is faster to more locations than UPS Ground
Take advantage of this reliable, cost-effective service and see the payoff for your business.
A person lying on the floor using a computer
Make shopping online unexpectedly simple
Shop thousands of brands and save with today's best deals. Plus, get more exclusive benefits like free 2-day shipping at select stores when you sign up for a free ShopRunner®* membership. *Terms, conditions, and restrictions apply. See the ShopRunner website and terms of service.
A person holding a phone with a child at a checkout counter
You didn't love it. But you'll love how easy it is to return.
It's the perfect time to shop for things like fall décor, school clothes, and NFL gear. But not every purchase can be a winner. Luckily, making a return is simple with FedEx. Follow our step-by-step guidance on creating and printing labels and dropping off your package. And read these online tips for a smooth return and refund process.
A person handing a box to a FedEx employee
Extra shipment security in a few simple steps
Taking a fall vacation? You don't have to worry about packages sitting on your porch. Have them held at any of thousands of FedEx Office, FedEx Ship Center®, Walgreens, Dollar General, and grocery locations across the country. And did you know? Even if a shipment is already on its way, you can still have it redirected to a retail location for safe keeping.
FedEx locations - Bloomingdale