FedEx Mobile
Track, ship, and more
Get on the App Store.
View
FedEx Mobile
Track, ship, and more
Get on the Google Play store.
View
Find FedEx locations - Martin
1 Location
Search to find FedEx Locations near you.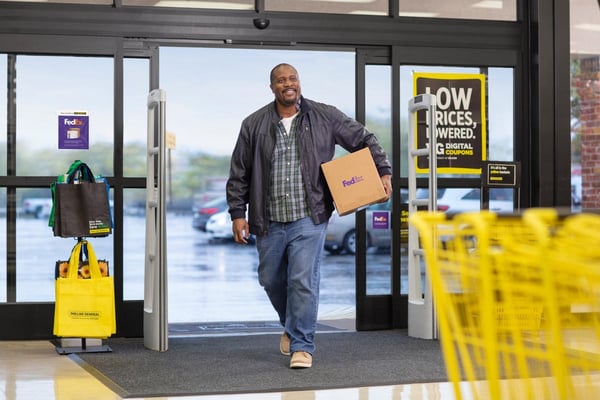 Drop off gifts while you shop for more
Holiday shopping isn't always a one-and-done job. Drop off packages at retail locations like FedEx Office, Walgreens, Dollar General, and select grocery locations. Then, keep shopping for who's left on your list.
A couple of women looking at a phone with a FedEx van on the street
Convenient deliveries, no matter where you are
You may not always be home for the holidays, but FedEx Delivery Manager® is. Request to redirect a delivery to a FedEx location, then pick it up while you're out and about. Or place a free vacation hold for up to 14 days to keep packages off your porch.
A delivery van with a person pulling a sled
Stay on top of the holiday hustle and bustle
Want to keep everyone jolly during the holidays? Be sure your packages go out on time. See the last days to ship this season.
A person holding a phone and a person talking to them
Ship with confidence on the go
Save time with the FedEx® Mobile app by creating a shipping label on your phone. You'll get a QR code you can bring to a FedEx Office location. Let us print it and ship your package.