FedEx Mobile
Track, ship, and more
Get on the App Store.
View
FedEx Mobile
Track, ship, and more
Get on the Google Play store.
View
Find FedEx locations - Nebraska
189 Locations
Search to find FedEx Locations near you.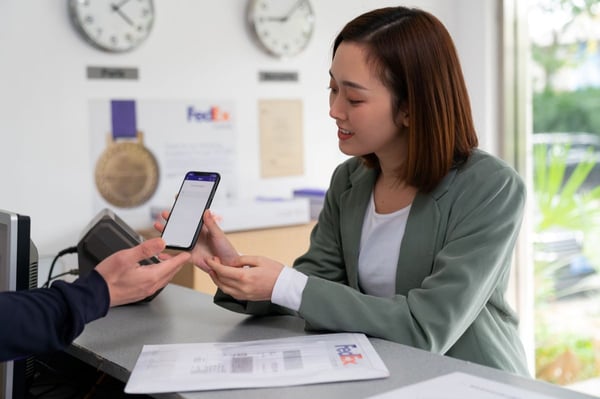 Redirect a package, even if you can't pick it up
It's the perfect time to shop online for things like fall décor, warm clothing, and sports gear. But life can be hectic. What if you're away from home and unable to pick up your package from a FedEx location? Let a friend or family member come to the rescue.
A person dropping off a FedEx box to a person at a retail location in NE
Drop off packages and shop at the same time
Make life easier by dropping off shipments at local retail locations. Find thousands of FedEx Office, FedEx Ship Center®, Walgreens, Dollar General, and grocery locations nationwide. Some are even open 24 hours. Here's a tip: Consolidate your drop offs with your other errands to help reduce emissions.
A mom and daughter standing at FedEx shipping counter
Leave deliveries in good hands
Don't want packages sitting on your porch? When you're not going to be home for a delivery, we're here.
If your package hasn't shipped yet, plan ahead by asking us to hold your delivery at a FedEx location.
If your package is already out for delivery, request to redirect it. If you enroll in FedEx Delivery Manager®, your redirects to a FedEx location are free.
A woman sitting on couch surrounded by clothes and FedEx shipping boxes.
Easy, breezy returns are yours
Don't love that new outfit or toy you ordered? Don't worry. With FedEx, returns are hassle-free. You can request a FedEx return label from many popular retailers. They'll send you an email with a QR code. Just bring the code to a FedEx Office, FedEx Ship Center®, or participating Walgreens location in NE. A team member will print a label for you and take your return.
FedEx locations - Nebraska