FedEx Mobile
Track, ship, and more
Get on the App Store.
View
FedEx Mobile
Track, ship, and more
Get on the Google Play store.
View
Find FedEx shipping locations in the United States
25353 Locations
Search to find FedEx Locations near you.
In-store shipping services near you
We're here to help you print, pack, and ship. Find FedEx services when and where you need them. For added convenience, download the FedEx® Mobile app. Use your phone to create shipping labels and get QR codes for easy returns.
Ready and waiting to help you with the holidays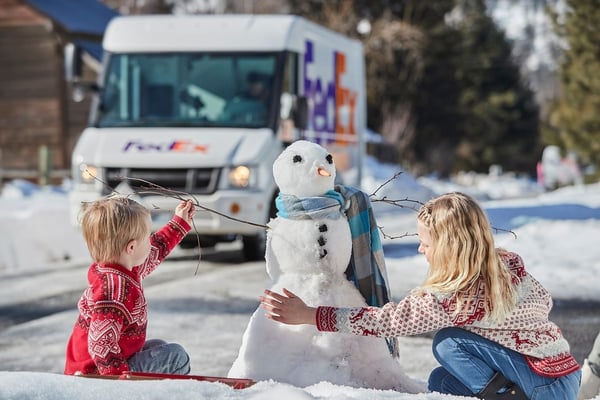 Simplify shipping this season
Now it's time to deliver more happy for the holidays. And when your package is ready to ship, you've got options. Drop off your package at any of thousands of retail locations, including FedEx Office, Walgreens, Dollar General, and more. Some are even open 24 hours a day.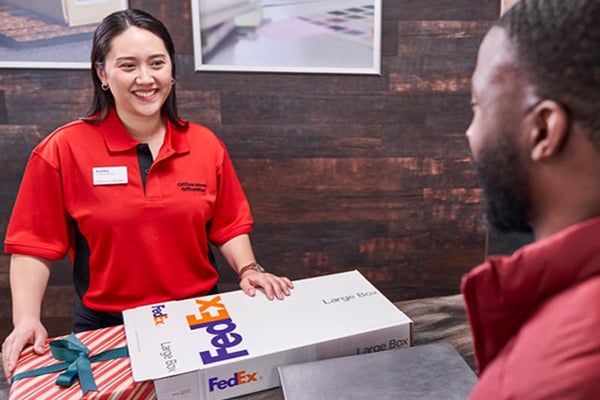 Saving 15%? Very merry.
Get a 15% discount on FedEx® shipping at Office Depot® OfficeMax®. In store only. Good through 12/16/23.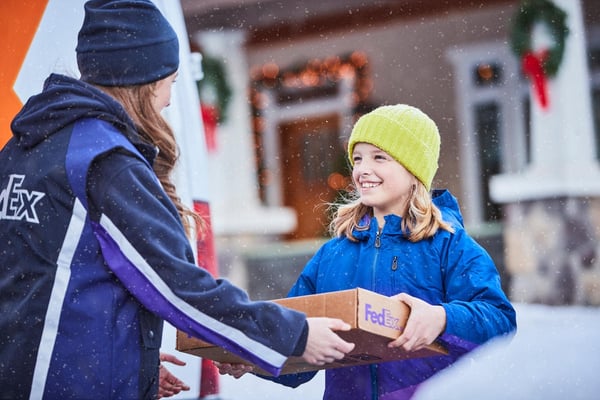 Get peace of mind delivered this holiday season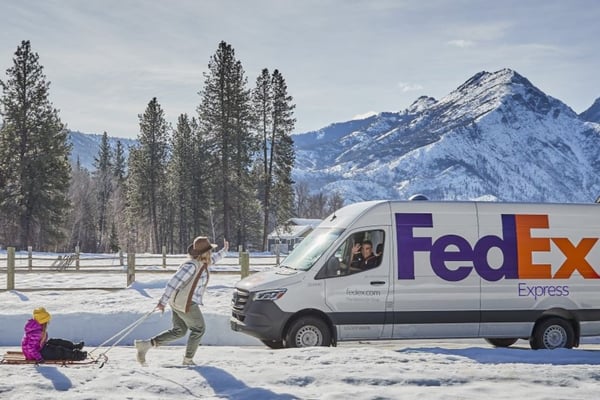 Stay on top of the holiday hustle and bustle
Want to keep everyone jolly during the holidays? Be sure your packages go out on time. See the last days to ship this season.

Here for your holiday packing needs
From cushioning fragile gifts to packing up specialty items, our experts can handle it. Save time with pack-and-ship services at local FedEx Office stores.
Popular FedEx in-store printing and shipping services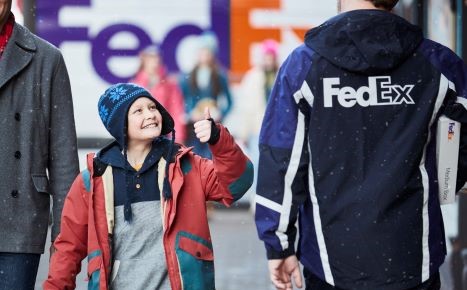 Pickup and dropoff locations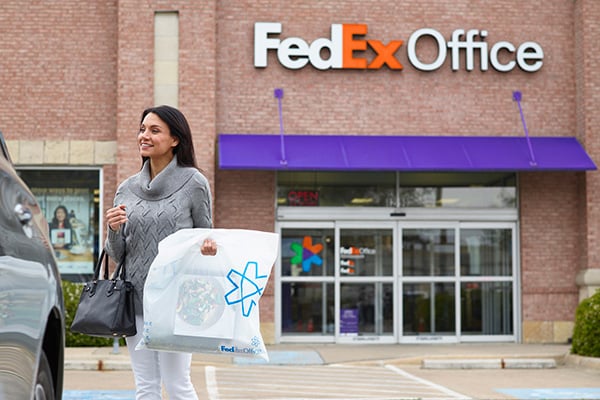 FedEx Office
Choose from over 2,000 locations, many open later than The UPS Store, offering packing and domestic and international shipping services
Conveniently hold packages for pickup at our locations
Get printing services for posters, presentations and more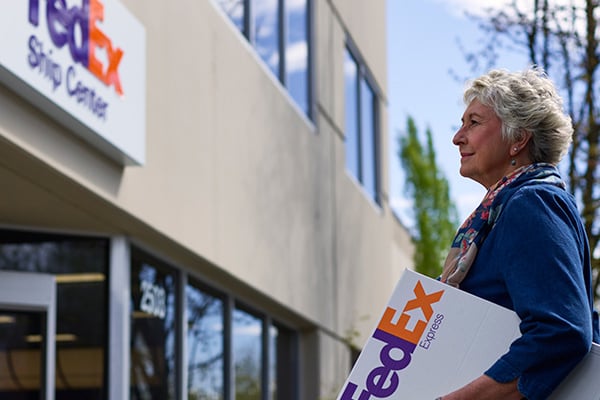 FedEx Ship Center®
Ship domestic or international packages with FedEx Express®or FedEx Ground® packages, including some approved dangerous goods
Drop off FedEx Ground packages, hold your FedEx Express package for pickup
Get later cutoff times for FedEx Express shipments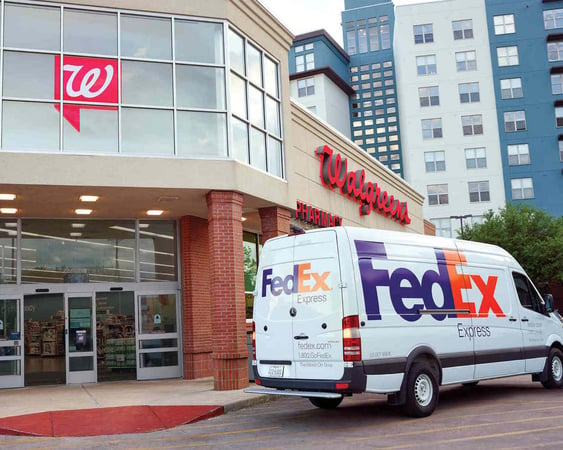 FedEx at Walgreens
Your FedEx deliveries, now at Walgreens
When you pick up and drop off at Walgreens, convenience is just around the corner. Some locations are open 24 hours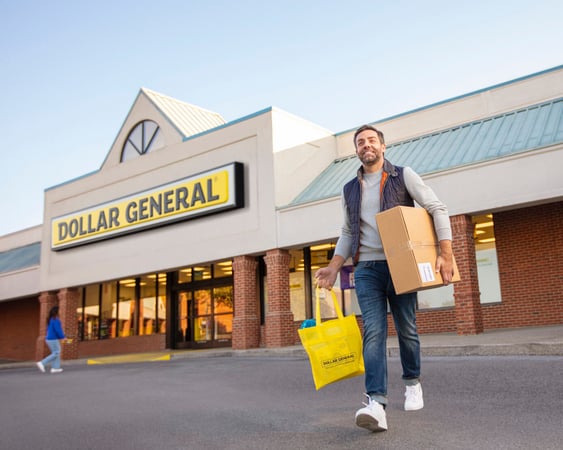 FedEx at Dollar General
You can easily pick up and drop off FedEx packages at the Dollar General near you.
Drop off pre-packaged, pre-labeled FedEx Express and FedEx Ground shipments, including return packages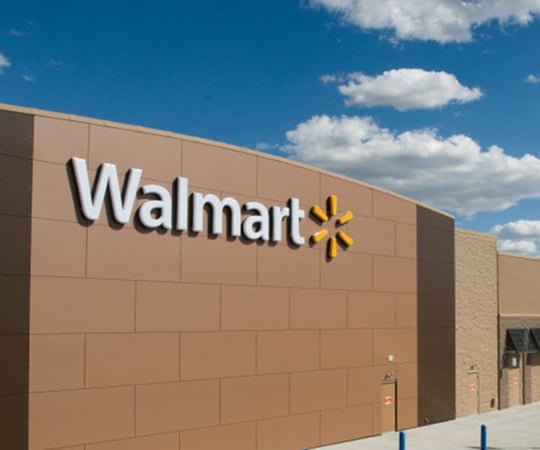 FedEx Office inside Walmart®
Find FedEx Office inside over 300 Walmart stores
Pack, ship and print at FedEx Office during a Walmart shopping trip
Conveniently pick up packages where you already shop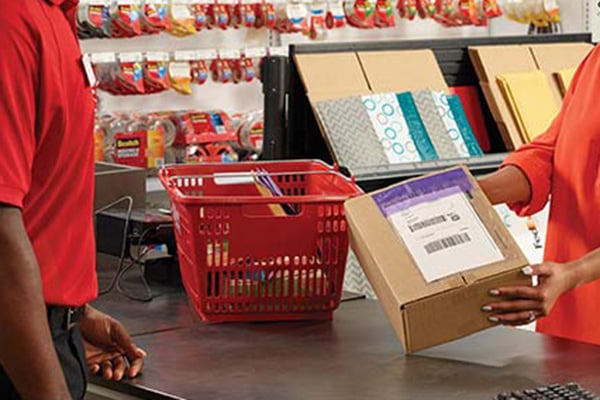 Office Depot® and OfficeMax®
Choose from over 1,000 locations for domestic and international shipping with FedEx Express and FedEx Ground
Drop off packages at the counter, get packaging help or buy packing supplies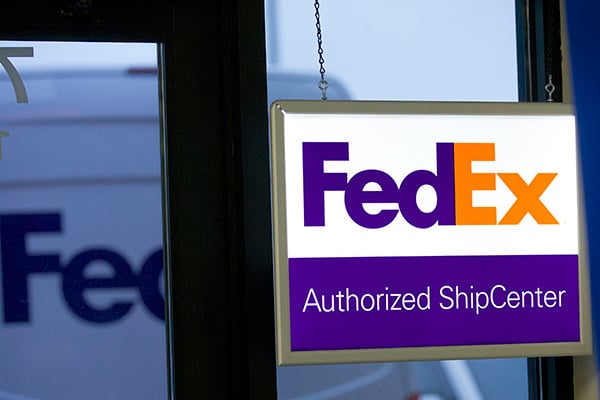 FedEx Authorized ShipCenter®
Visit independently owned and operated stores for your packing needs and to select FedEx services for your domestic and international shipments.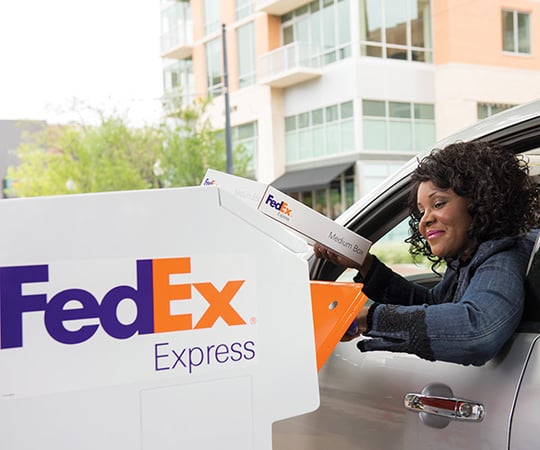 FedEx® Drop Box near you
Find thousands of no-contact drop boxes nationwide 24/7 drop off of FedEx Express or FedEx Ground packages
Conveniently return online orders shipped through FedEx
Local shipping services from FedEx
FedEx local shipping offers fast, reliable, and convenient shipping within your area. You can choose from same-day or next-day delivery, track your shipment, and choose the packaging that's right for you. Rates are competitive, and you can pick up or drop off your package at a time that's convenient for you.
FedEx Office in-store shipping is a one-stop shop for all your shipping needs. They can pack and ship your package for you, print shipping labels, and provide you with shipping supplies. They also have experts who can help you with packaging, shipping requirements and returns.
FedEx locations - United States